Injections
Xeomin Treatment in Oklahoma City
Facial lines and wrinkles are a result of repeated facial contractions. Neurotoxins, such as Xeomin, block the release of chemicals that cause these muscle contractions. As a result, lines and wrinkles are softened. Xeomin (incobotulinumtoxinA) is used to temporarily improve the appearance of moderate to severe frown lines between the eyebrows (glabellar lines) in adults. Xeomin contains botulinum toxin type A, a protein purified from the bacterium Clostridium botulinum.
Looking "plastic" or overdone is a common concern for patients considering a neurotoxin treatment for moderate to severe frown lines. Our providers understand facial anatomy and are experienced in performing these procedures. Schedule a free consultation to discuss your goals with us. Before receiving treatment with Xeomin, you should inform us regarding any and all medical conditions, including whether you have a disease that affects your muscles and nerves, if you have allergies to any botulinum toxin product, or if you have experienced any side effect from any other botulinum toxin in the past. In addition, it's important to inform us about your medical history and all prescription and nonprescription medicines, vitamins, and herbal supplements you may be taking. It's especially important to let us know if you have received any other botulinum toxin product in the last four months or in the past. We will need to know exactly which product(s) you have received and when you received them.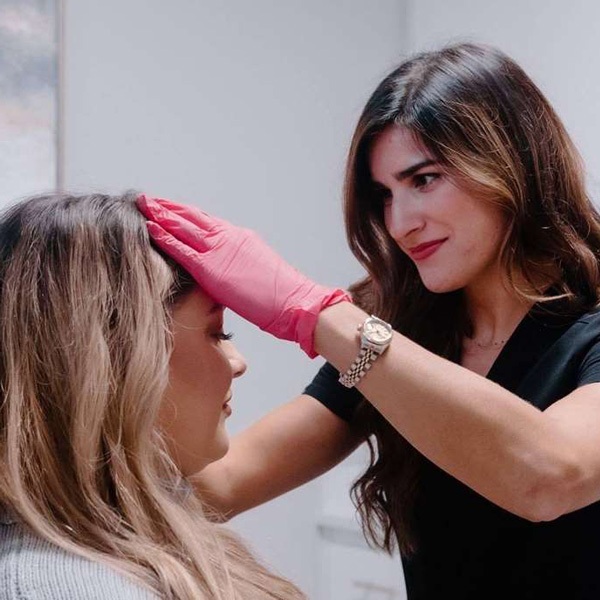 When you squint or frown, the muscles between your eyebrows contract, causing the skin to furrow. As your skin ages and loses elasticity, these repeated contractions can result in permanent frown lines. Xeomin acts on nerve endings in muscles to prevent contraction. By reducing these contractions, Xeomin can temporarily soften these furrow lines between your eyebrows.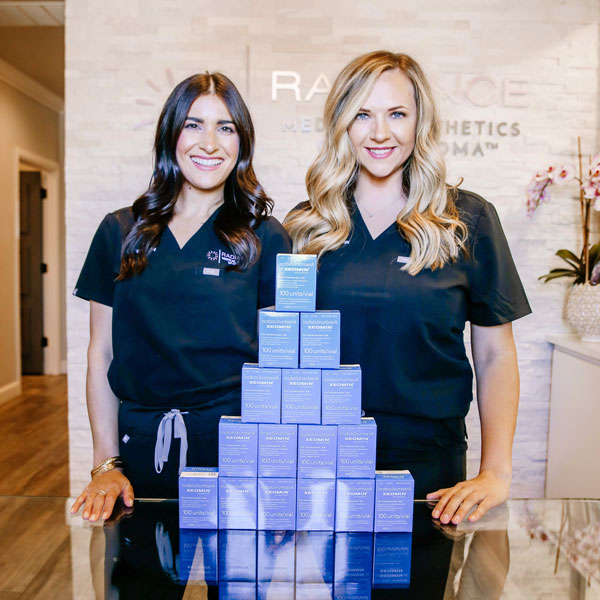 Xeomin was proven effective in two randomized, double-blind, multicenter, placebo-controlled clinical trials of 547 healthy, adult patients. Based on these trials, Xeomin received FDA approval for use in glabellar lines in 2011.
Contact Us
Radiance Medical Aesthetics of Oklahoma
Monday: 8:00 AM – 5:00 PM
Tuesday: 10:00 AM – 7:00 PM
Wednesday: 8:00 AM – 5:00 PM
Thursday: 8:00 AM – 5:00 PM
Friday: 8:00 AM – 5:00 PM
3rd Saturday of the Month: 9:00 AM – 1:00 PM