We offer HALO® Resurfacing Laser Treatments in Oklahoma City
Skin Rejuvenation
Rejuvenate Your Skin with HALO Skin Treatment
Discover the revolutionary HALO Laser Treatment in Oklahoma City, a state-of-the-art solution designed to address a wide range of skin concerns and deliver stunning, long-lasting results. HALO by Sciton uses both ablative and non-ablative wavelengths to deliver precise results with less downtime. It is a highly effective procedure designed to reduce age spots, wrinkles, blemishes, and scars, balance skin tone, and tighten the complexion. It works by removing damaged layers of skin to reveal healthy, fresh, new skin.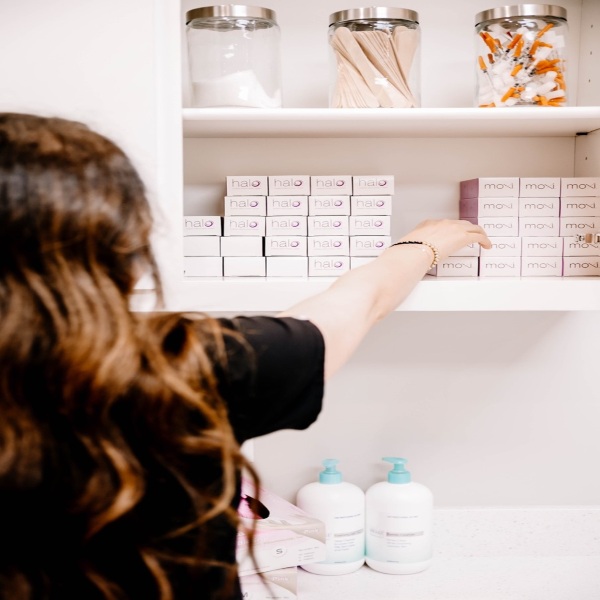 Dual Action with One HALO Face Treatment
The innovative HALO face laser treatment delivers dual action in a single session, targeting both the skin's surface and deeper layers. Both non-ablative and ablative wavelengths are administered to the skin, allowing for optimal stimulation. This dual action offers numerous benefits:
● Stimulates collagen production for firmer, more youthful skin.
● Addresses both superficial and deep skin concerns.
● Provides a highly customizable treatment experience.
● Reduces downtime compared to traditional laser treatments.
Book Your HALO Laser Treatment in Oklahoma City
Achieve the flawless, glowing skin you've been dreaming of with the revolutionary HALO Laser Treatment at
Radiance Medical Aesthetics of Oklahoma
. This treatment can provide years worth of beautiful skin in just one visit, with minimal downtime and no invasive procedures. If you're ready to learn more, don't wait!
Contact us today
to learn more about HALO and book your consultation.
Contact Us
Radiance Medical Aesthetics of Oklahoma
Monday: 8:00 AM – 5:00 PM
Tuesday: 10:00 AM – 7:00 PM
Wednesday: 8:00 AM – 5:00 PM
Thursday: 8:00 AM – 5:00 PM
Friday: 8:00 AM – 5:00 PM
3rd Saturday of the Month: 9:00 AM – 1:00 PM