Aesthetician Services
Chemical Peel Oklahoma City
A chemical peel is a procedure to improve the look and feel of your skin. A chemical solution is applied to the skin causing it to eventually peel. After these top layers of skin are removed, the new skin that grows back is smoother and softer.
Chemical peels are used to treat wrinkles, sun-damaged or discolored skin, and scarring. A chemical peel may be performed as a stand-alone treatment or in combination with other cosmetic procedures to obtain a wide variety of results. Chemical peels can be performed on the face, neck, or hands. Chemical peels are used to:
Reduce fine lines under the eyes
Reduce lines or wrinkles around the mouth
Diminish wrinkles caused by sun damage and aging
Diminish age spots, freckles, and dark patches (melasma) due to pregnancy or birth control pills
Improve the appearance of shallow scars and acne scarring
Treat certain types of acne
Improve the general look and feel of skin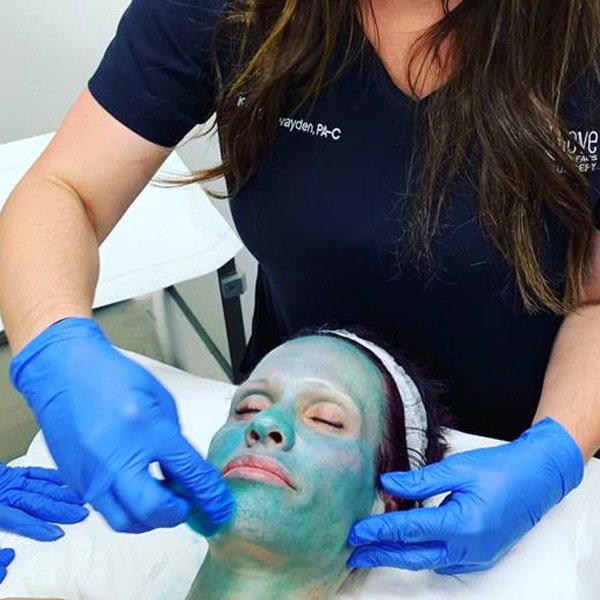 Brands of Chemical Peels We Offer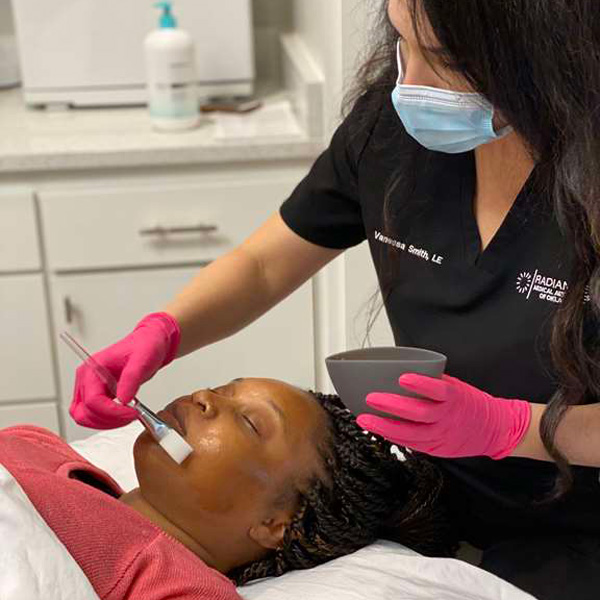 What Does a Chemical Peel Involve?
Your skin will be thoroughly cleaned. Your provider will then apply one or more chemical solutions to targeted areas of your skin. During the application, most people experience a mild burning sensation lasting five to ten minutes.
While chemical peels are a great option for many people, the treatment may not be right for everyone. Chemical peels can't remove deep scars or wrinkles or tighten sagging skin. Our aestheticians in Oklahoma may recommend an alternative treatment to help you obtain your desired results. We want to help you look and feel your best. Contact us for a comprehensive consultation today in Oklahoma City.
Contact Us
Radiance Medical Aesthetics of Oklahoma
Monday: 8:00 AM – 5:00 PM
Tuesday: 10:00 AM – 7:00 PM
Wednesday: 8:00 AM – 5:00 PM
Thursday: 8:00 AM – 5:00 PM
Friday: 8:00 AM – 5:00 PM
3rd Saturday of the Month: 9:00 AM – 1:00 PM