Oklahoma's Premier
Medical Aesthetics Practice
Radiance is Oklahoma's premier medical aesthetics practice, serving the OKC metro area. RMAOK is operated under the direct supervision of board-certified physician assistant Kasey L. Swayden. From advanced injectables, to industry-leading laser treatments and aesthetic services, Radiance Medical Aesthetics is proud to bring BEAUTY BY THE BEST™ to the Oklahoma City area.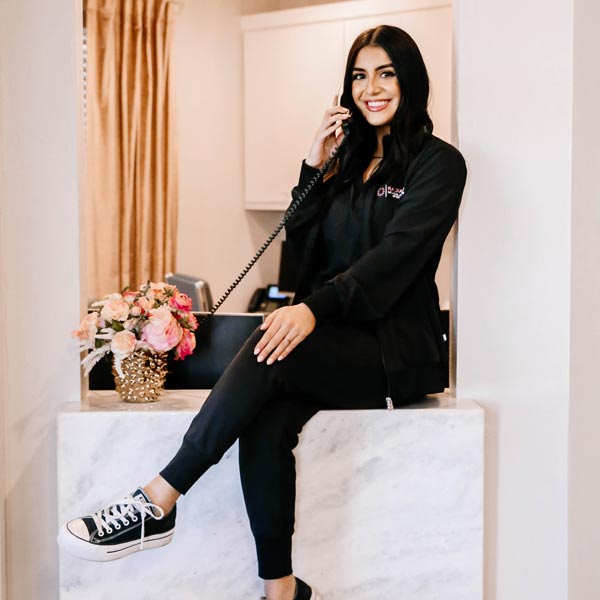 Our staff is friendly, compassionate, and extremely knowledgeable. We are always happy to answer your questions and make you feel at ease. Through a combination of education and experience, we provide our patients with exceptional care.
Beauty by the Best!™
Featured Services
We provide stellar customer service in a warm and friendly environment, with state-of-the-art technology, and a customized approach to each individual patient.
Reviews
What Our Patients Have to Say
The best experience!! Everyone who works here is friendly, welcoming and efficient! They take their time and really dive into all the questions I have! These ladies know their stuff! Highly recommend!!!
B. F.
Kasey and staff at Radiance Medical Aesthetics are absolutely amazing! Best place in okc to go for all aesthetic needs! 💯 recommend!
C. B.
I had a wonderful experience getting Dysport for the first time. Sky did a wonderful job and made me feel super comfortable. I will definitely be back.
M. W.
Sky is amazing. She is always so friendly and helpful. I love how excited she is to see me! You can definitely tell she loves what she does!
S. L.
Absolutely wonderful experience!!! Amazing professionals. I love everything about Radiance and their wonderful team approach to skincare!
K. B.
All of the staff are super friendly and knowledgeable!!! They make you feel relaxed during your visit and I never feel pressured into purchasing any additional services!!
M. S.
This team is so incredible and the ONLY ones I trust to help me fight Mother Nature and keep me looking young!
A. B.
Truly the BEST of the BEST STAFF of all medical spas!! Sela is amazing, talented & very professional; she does an outstanding job!!!!! They are all kept up to date with the latest & greatest techniques & procedures.
E. L.
I had such a wonderful experience with this place! The staff are so professional and pleasant to be around. They treat you like a human being and just not a patient.
A. G.
New client here at Radiance and I could not be happier with my visit! The office is gorgeous and very clean! The staff is super friendly from the moment you walk in! Kasey did my injections and she does AMAZING work!!!
S. W.
Staff was very kind and my chemical peels made my acne scaring go away! I love their work. Cannot wait for more facials!
K. P.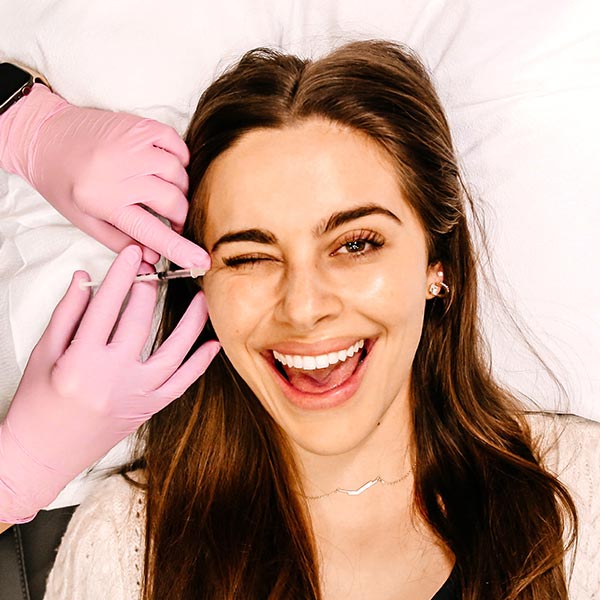 Contact Us
Radiance Medical Aesthetics of Oklahoma
Monday: 8:00 AM – 5:00 PM
Tuesday: 10:00 AM – 7:00 PM
Wednesday: 8:00 AM – 5:00 PM
Thursday: 8:00 AM – 5:00 PM
Friday: 8:00 AM – 5:00 PM
3rd Saturday of the Month: 9:00 AM – 1:00 PM