Skin Rejuvenation
Lumecca IPL Oklahoma City
IPL is an acronym for Intense Pulsed Light. IPL treatment is primarily used to improve the appearance of aging and/or damaged skin. Also known as a photofacial, this process targets areas of concern with pulses of light. These pulses trigger your body to remove damaged cells, allowing cells that are healthy to remain and assist in healing. The pulses allow for the application of multiple wavelengths at once, meaning you can target multiple problems at the same time.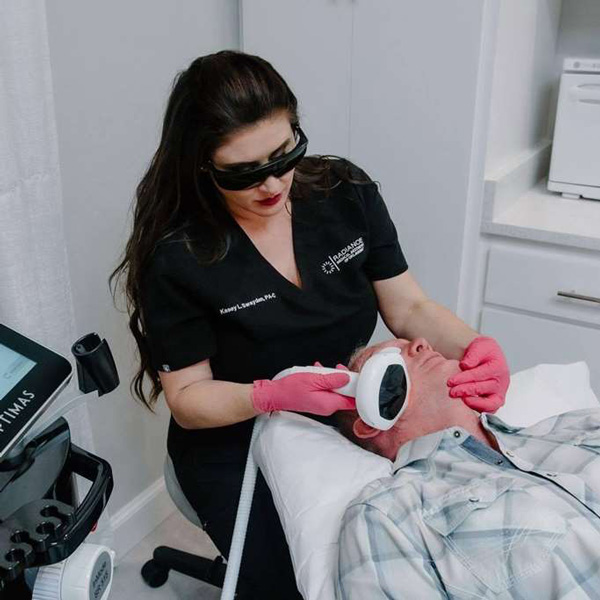 What Is Lumecca IPL Treatment?
Lumecca is the most powerful IPL treatment machine on the market. This breakthrough technology delivers up to 3X more energy in the 500-600 nm range to improve efficacy for vascular and pigmented lesions. It is optimized for clinicians to target blemishes and irregularities to correct and renew skin like no other IPL treatment can. Effective on all skin types, noticeable results are apparent in one or two sessions, unlike other IPL therapy options that require four to six treatments.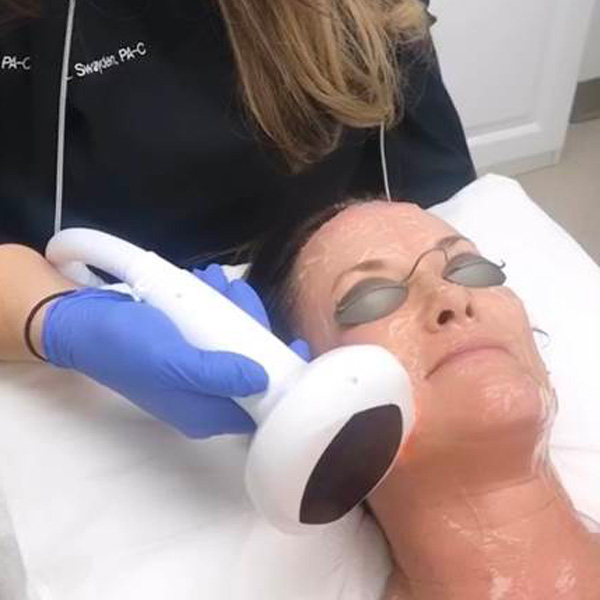 Is Lumecca IPL Treatment for Me?
Lumecca IPL Treatment is a non-surgical treatment option for skin blemishes, inflammation, and acne. It is also effective in improving the look of aging or sun-damaged skin. Benign pigmented epidermal lesions, including dyschromia, hyperpigmentation, and ephelides (freckles) can be reduced by the treatment. Even simply dull and tired-looking skin will look fresher and more radiant as a result of Lumecca IPL treatments.
Lumecca can be used on all areas of the body. The most common treatment areas are those regularly exposed to the sun, such as the face, neck, décolletage, legs, hands, or arms. Those with vascular lesions can particularly benefit from Lumecca IPL treatments. These lesions frequently include port wine stains, facial, truncal and leg telangiectasias, rosacea, erythema of rosacea, angiomas, poikilodenna of Civatte, superficial leg veins, and other venous malformations. Lumecca treatments are able to reduce pigmented and vascular lesions, including spider veins, on the face or body.
During a treatment session, clients experience a light elastic sensation. It's common to see redness or for the skin to feel warm after treatment. These effects usually fade within an hour. Over the following two days, pigmented spots may appear to darken before beginning to flake off, resulting in a more even skin tone. After treatment of vascular lesions, it is common to see a vein lighten or disappear. There is sometimes a color change in the vessel which dissipates after a few days.
Contact Us
Radiance Medical Aesthetics of Oklahoma
Monday: 8:00 AM – 5:00 PM
Tuesday: 10:00 AM – 7:00 PM
Wednesday: 8:00 AM – 5:00 PM
Thursday: 8:00 AM – 5:00 PM
Friday: 8:00 AM – 5:00 PM
3rd Saturday of the Month: 9:00 AM – 1:00 PM