Injections
Sculptra Oklahoma City
Sculptra is a poly-L-lactic acid (PLLA) injectable. Ideal for wrinkles and folds around the mouth and chin, Sculptra treatments address the underlying cause of facial aging by replenishing lost collagen and activating your skin's natural regenerative process.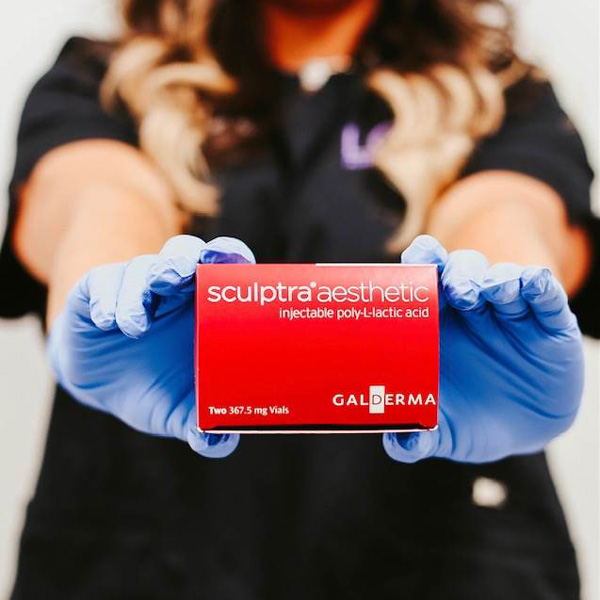 80% of Sculptra Aesthetic patients still rated their results as "good" or "excellent" 25 months after treatment.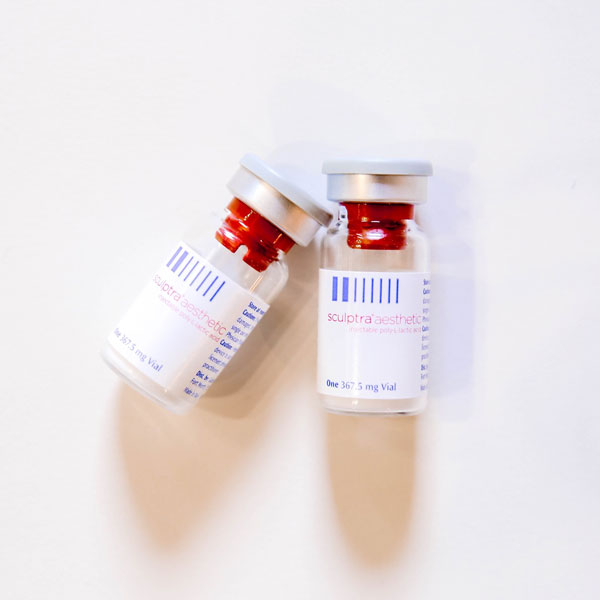 Sculptra gradually restores facial volume for subtle, natural-looking, and long-lasting results. While dermal fillers immediately treat superficial lines, wrinkles, and folds, Sculptra helps prevent further collagen and volume loss. It supports your skin's actual inner structure to reduce the appearance of facial wrinkles. PLLA, which is biocompatible and biodegradable, is injected as microparticles into the deep dermis of your skin, where collagen supports the skin structure. As the PLLA microparticles are absorbed, they encourage collagen strands to rebuild in the treatment area, causing restoration of facial volume. By stimulating collagen production, Sculptra helps your skin restore and maintain the youthful shape, smoothness, and hydration it needs. Results can last for up to 25 months.
While Sculptra treatments vary by individual, generally patients require three injection appointments over a period of a few months to see optimal results. Noticeable results appear gradually, so patients should not be discouraged if significant differences are not immediately apparent. Most patients begin to see a reduction in facial wrinkles and folds a few months after treatments.
Contact Us
Radiance Medical Aesthetics of Oklahoma
Monday: 8:00 AM – 5:00 PM
Tuesday: 10:00 AM – 7:00 PM
Wednesday: 8:00 AM – 5:00 PM
Thursday: 8:00 AM – 5:00 PM
Friday: 8:00 AM – 5:00 PM
3rd Saturday of the Month: 9:00 AM – 1:00 PM